Cheet Bros 2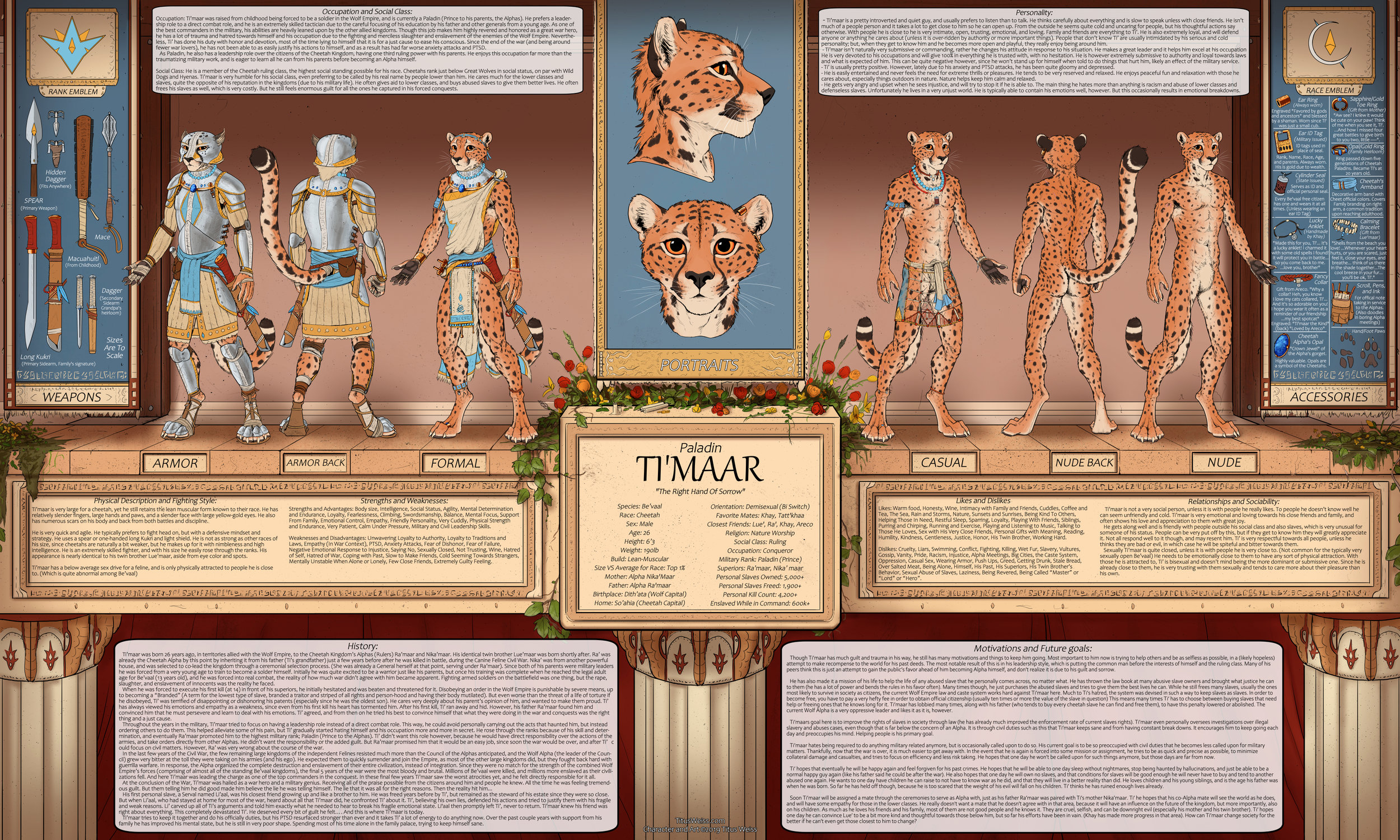 Ti'maar Reference Sheet (SFW)
Trouble?
Kisses
Bobcat Boi
Kiera
Unnamed Coyote Character
Lieutenant Kesh
Adrift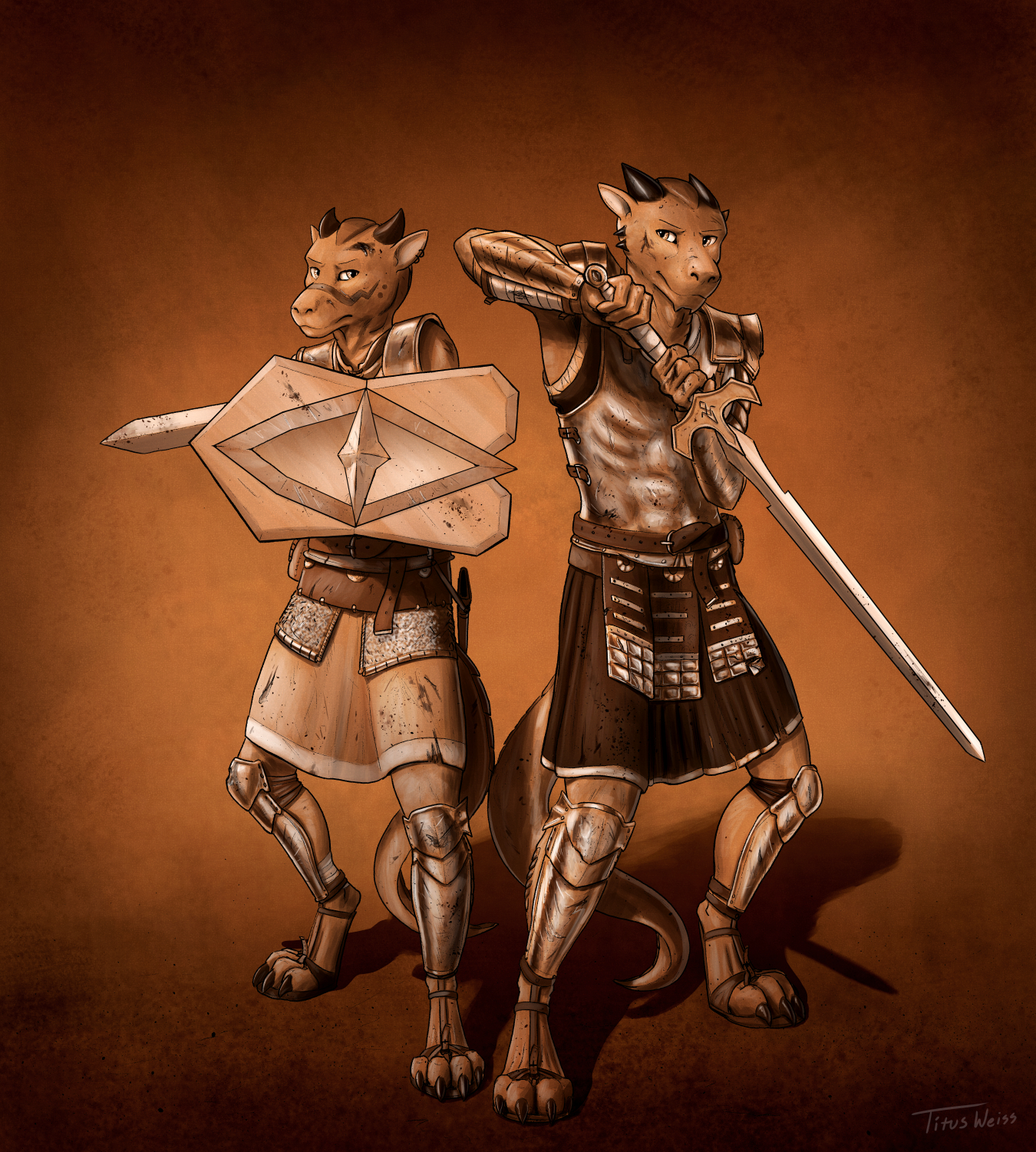 Kataak and Famena
Sketches 12/16/18
Arcan
Serval Profile Pic 2018
Aravi Portrait
Ti'maar
Lonely Fox
Cartoony Serval
Noble Caracal
How to Hug A Serval
Cheet Bros
Milo
Snow Mew
Kya
Nomi Ref Sheet
Khay Portrait
The Happiest Coyote
Alpha Nika'maar
King Chee
Shadi Portrait 2
Another day alive
Serval Smile
Ral'i
General Dirri
Speedrun
Eli'maar Character Concept
Tar'mas
Lynx Experiment
Silly Cat
Playful Serval
Lue'maar Family Portrait
Ti'maar Portrait Icon
Ti'maar Portrait Icon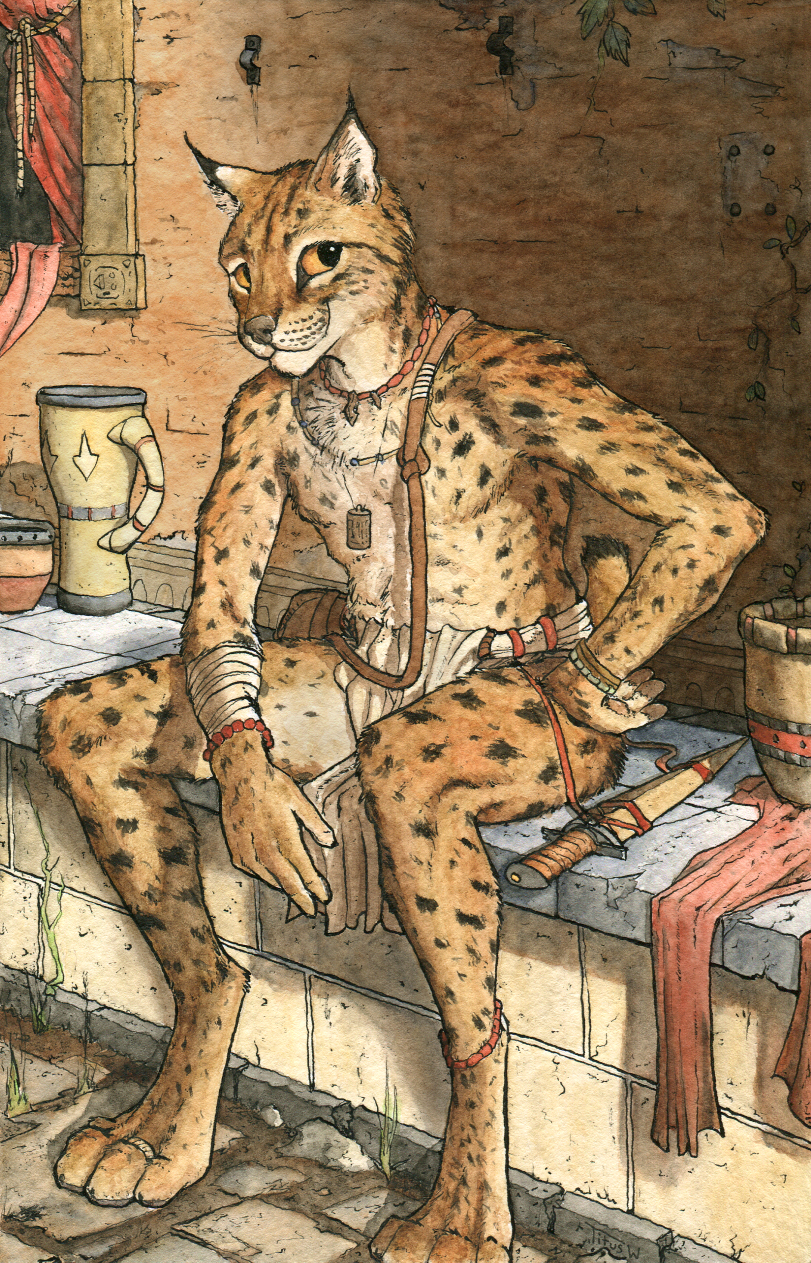 Casual Lynx
Eli'Maar
Cheet Wants To Play
Chander (for Chello-Chellos)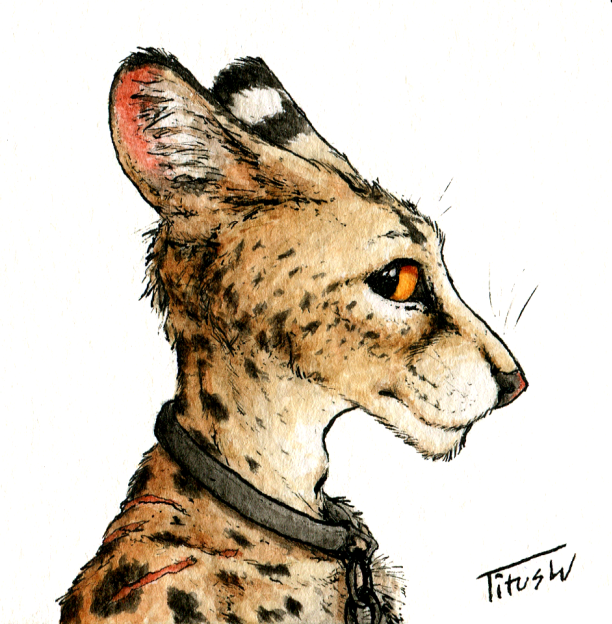 Nuri Portrait
Dynaisajia (for The-fox-of-wonders)
Pa Told Me
Aravi (for KingCoin)
Lue'maar the Decimator
Serval Portrait
Lue'Maar The Proud
Paladin Ti'maar
Cat Kisses
Character Concept #4 (Ro'Dal)
The Paladin
Afternoon
Character Concept #3 (Serval Hunter)
Character Concept #2 (Riya)
Character Concept #1 (Ti'maar)
Cheetah Warrior
Birthday Cake (Gift)- For 0laffson on DA
Young Hunter
Desert Leopard
Cheet Bros 2
Personal Artwork my twin brother characters Ti'maar and Lue'maar | Detailed description HERE | Clip Studio Paint EX ≈5 hours | ©2019 Titus Weiss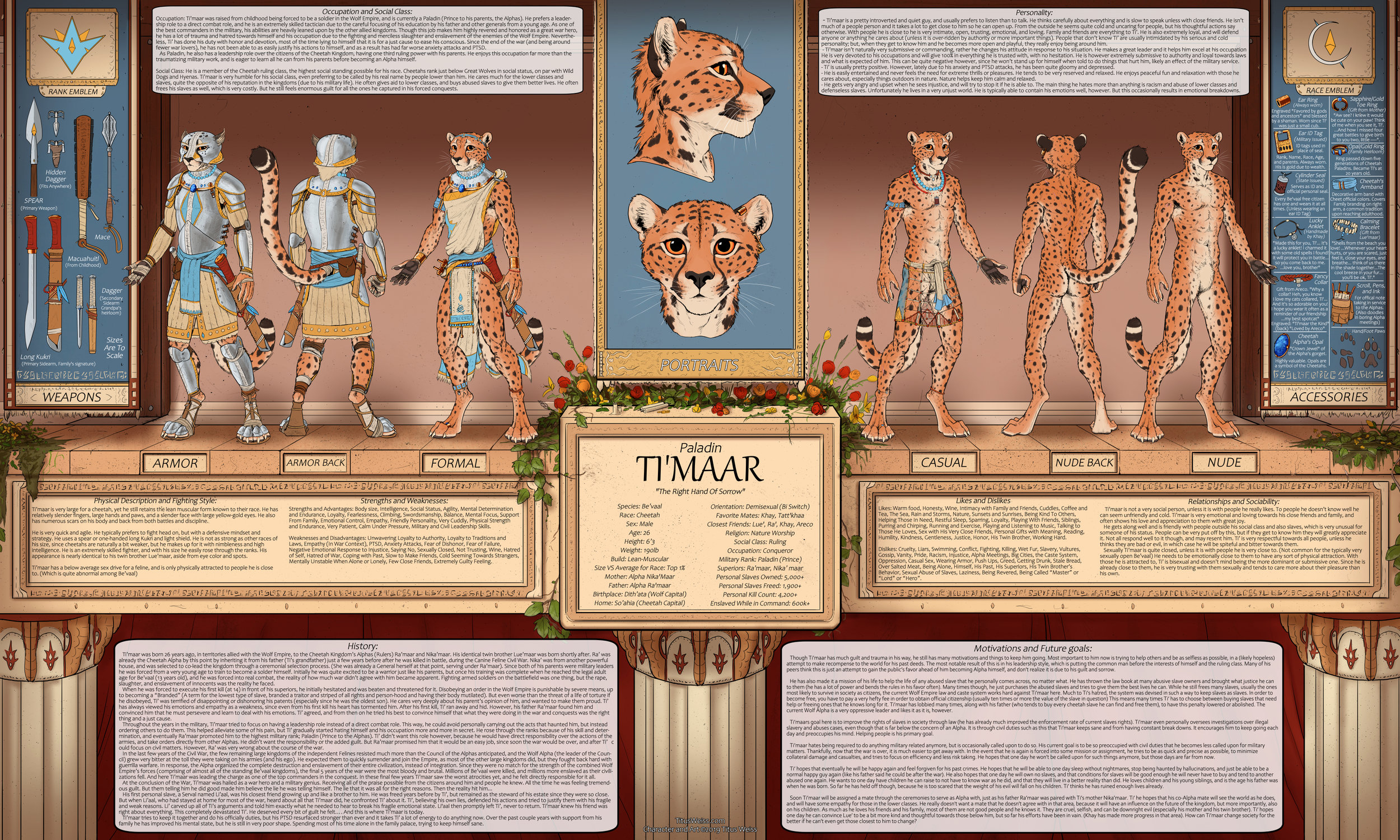 Ti'maar Reference Sheet (SFW)
Personal Artwork. Reference sheet of my character cheetah named Ti'maar. | Detailed description and Higher Resolution HERE | Clip Studio Paint EX ≈35 hours | ©2019 Titus Weiss
Trouble?
Portrait commissioned by fek, of their character Fekkri | Detailed description available HERE | Clip Studio Paint EX ≈7 hours | ©2019 Titus Weiss
Kisses
Personal artwork. Gift art for 0laffson of his characters Shadi (caracal) and Kari (lynx) | Detailed description HERE | Clip Studio Paint EX ≈10 hours | ©2019 Titus Weiss
Bobcat Boi
Personal Artwork of one of my unnamed characters. He last appeared HERE. | Detailed description HERE | Clip Studio Paint EX ≈10 hours | ©2019 Titus Weiss
Kiera
Artwork commissioned by TheLastKhajiit. | Detailed description HERE | Clip Studio Paint EX | ©2019 Titus Weiss
Unnamed Coyote Character
Personal Artwork of one of my unnamed characters. | Detailed description HERE | Clip Studio Paint EX ≈5 hours | ©2019 Titus Weiss
Lieutenant Kesh
Commissioned character art for Pojodan | Detailed description HERE | Clip Studio Paint EX ≈10 hours | ©2019 Titus Weiss
Adrift
https://www.deviantart.com/titusweiss/art/Adrift-783998728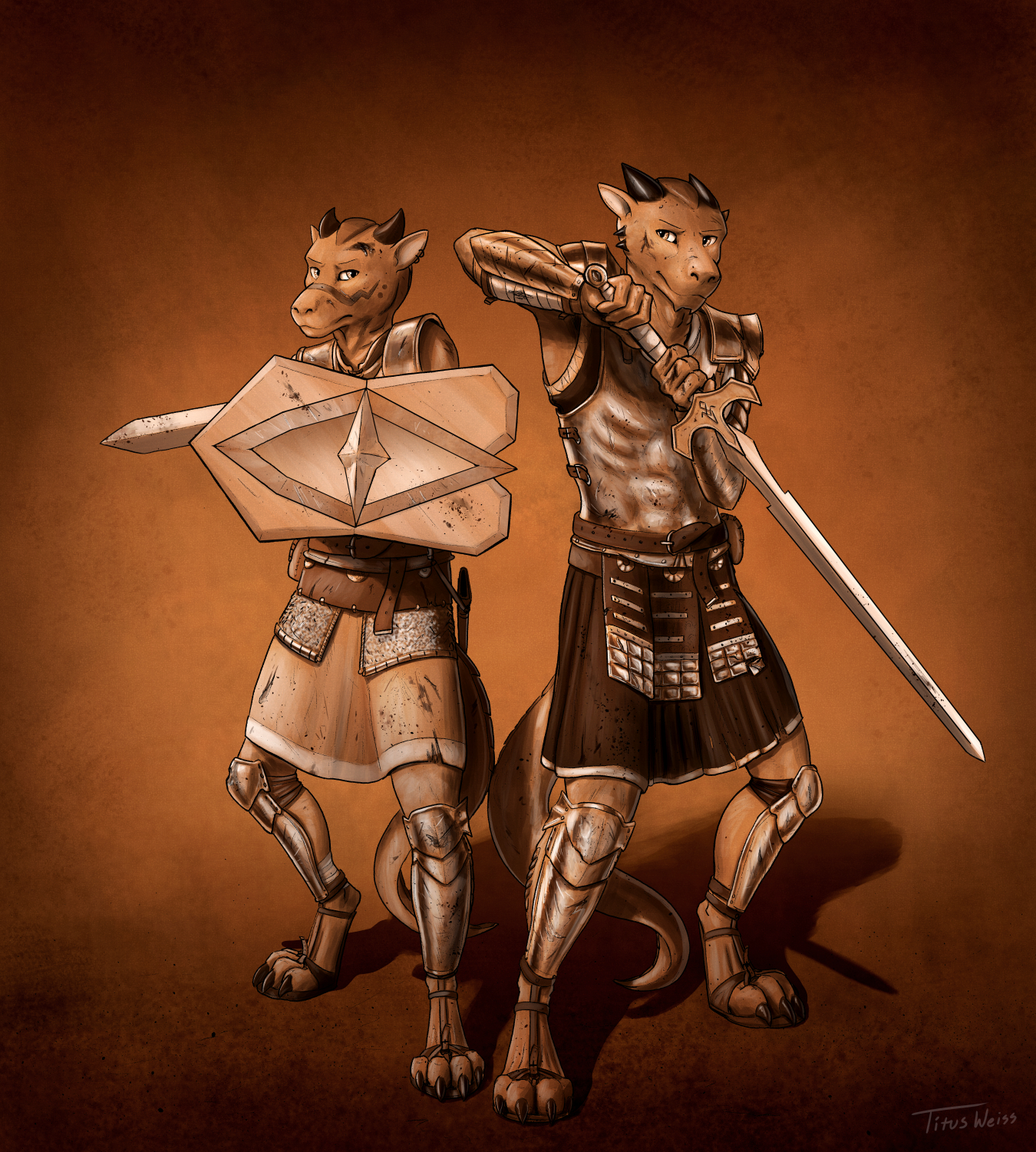 Kataak and Famena
Commission for TEK427https://www.deviantart.com/titusweiss/art/Kataak-and-Famena-782178723
Sketches 12/16/18
https://www.deviantart.com/titusweiss/art/Sketches-12-16-18-777038269
Arcan
Commissioned artwork for fe-addict on FA/DA ^^https://www.deviantart.com/titusweiss/art/Bathe-775542840
Serval Profile Pic 2018
https://www.deviantart.com/titusweiss/art/Serval-Profile-Pic-2018-765198072
Aravi Portrait
Commissioned drawing for KingCoin on DAhttps://www.deviantart.com/titusweiss/art/Aravi-Portrait-764167059
Ti'maar
https://www.deviantart.com/titusweiss/art/Ti-maar-762130542
Lonely Fox
https://www.deviantart.com/titusweiss/art/Lonely-Fox-761287159
Cartoony Serval
https://www.deviantart.com/titusweiss/art/Cartoony-Serval-758065646
Noble Caracal
https://www.deviantart.com/titusweiss/art/Noble-Caracal-757901803
How to Hug A Serval
https://www.deviantart.com/titusweiss/art/How-To-Hug-A-Serval-751311115
Cheet Bros
https://www.deviantart.com/titusweiss/art/Cheet-Bros-750756204
Milo
Commission for Lionel on FurAffinityhttps://www.deviantart.com/titusweiss/art/Milo-749492224
Snow Mew
https://titusweiss.deviantart.com/art/Snow-Mew-746150036
Kya
Commission for Avatardragontrainer on DeviantArthttps://titusweiss.deviantart.com/art/Kya-745291821
Nomi Ref Sheet
Commission for NomiChirps on Twitterhttps://twitter.com/Titus_Weiss/status/993695927239106561
Khay Portrait
https://titusweiss.deviantart.com/art/Khay-Portrait-741680737
The Happiest Coyote
https://titusweiss.deviantart.com/art/The-Happiest-Coyote-741148115
Alpha Nika'maar
PRINT AVAILABLE HEREhttps://titusweiss.deviantart.com/art/Alpha-Nika-maar-737358773
King Chee
PRINT AVAILABLE HEREhttps://titusweiss.deviantart.com/art/King-Chee-737105723
Shadi Portrait 2
https://titusweiss.deviantart.com/art/Shadi-Portrait-2-735764809
Another day alive
https://titusweiss.deviantart.com/art/Another-day-alive-730120952
Serval Smile
https://titusweiss.deviantart.com/art/Serval-Smile-729814268
Ral'i
https://titusweiss.deviantart.com/art/Ral-i-721055960
General Dirri
https://titusweiss.deviantart.com/art/General-Dirri-719861949
Speedrun
PRINT AVAILABLE HEREhttps://titusweiss.deviantart.com/art/Speedrun-715355394
Eli'maar Character Concept
https://titusweiss.deviantart.com/art/Eli-maar-Character-Concept-713493083
Tar'mas
https://titusw.deviantart.com/art/Tar-mas-709439301
Lynx Experiment
https://titusw.deviantart.com/art/Lynx-Experiment-703673920
Silly Cat
Gift For my good friend 0laffson on DA ^^https://titusw.deviantart.com/art/Silly-Cat-699614417
Playful Serval
http://titusw.deviantart.com/art/Playful-Serval-694739943
Lue'maar Family Portrait
http://titusw.deviantart.com/art/Lue-maar-Family-Portrait-685753271 
Ti'maar Portrait Icon
DA VersionDecided I wanted to have an avatar of a drawing over on FA instead of my logo like I have here (since the icons are a bigger resolution than here on DA). So I decided on making the one and only Ti'maar to represent me! XD ...He's so adorable hahaSpent all afternoon today on this (I got carried away lol). But worth it to see that face! XD__________May be hard to tell, but this is also a color experiment I have been wanting to do for a very long time! Pretty much no relation in this attempt to my previous digital coloring method haha. As I have discussed in the past, the way I color has become far too cumbersome and difficult to get more realistic colors with (it has really been holding me back skill wise last few months) So this does away with all of the layers, and now I only have like 5 color layers. (grouped only by material like clothes and fur here instead of my usual dozens upon dozens of layers and folders XD ) Now with this method I color now straight onto the one layer all the shadows, colors, and everything else! It is quite a bit more challenging this way, but I vastly prefer the results now that I know what I am doing (mostly) and it is actually more fun! XD So I be coloring with this method from now on (I'm actually super excited to see where it goes XD )
Ti'maar Portrait Icon
http://titusw.deviantart.com/art/Ti-maar-Portrait-Avatar-682882974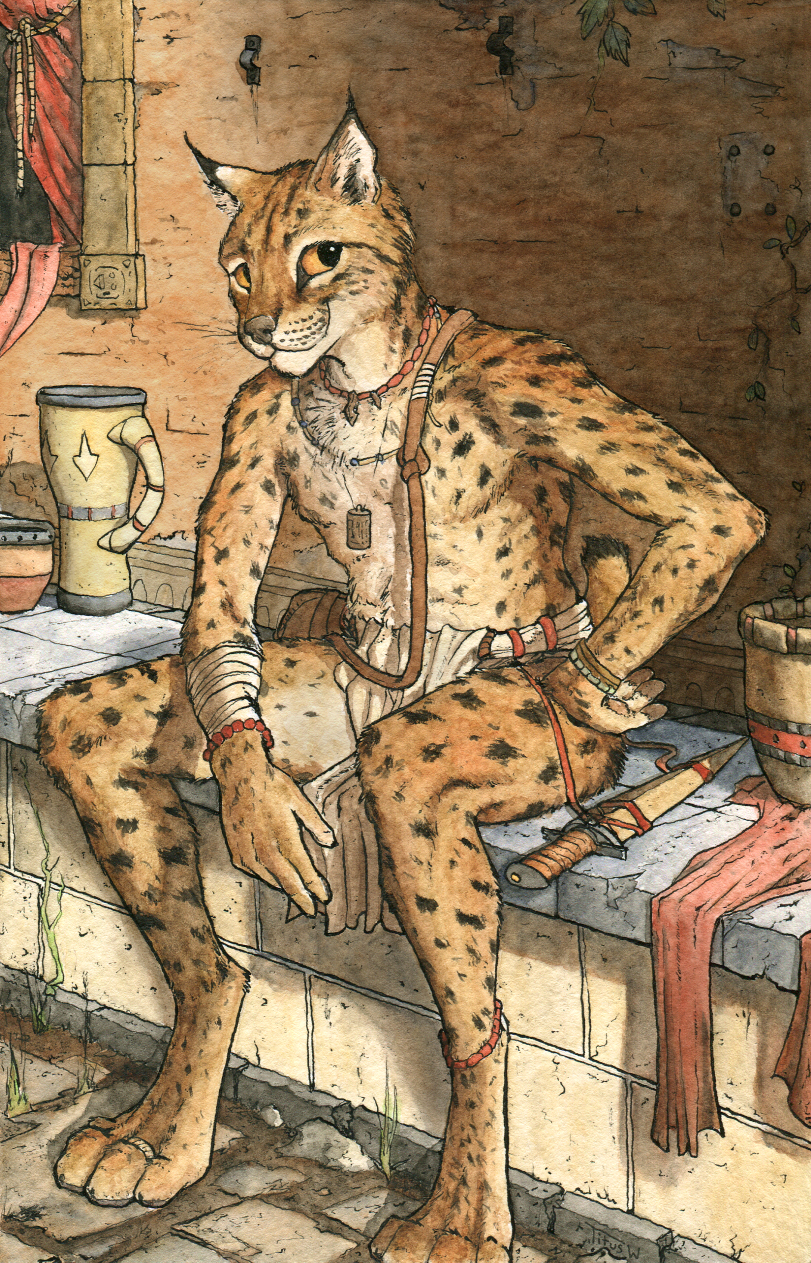 Casual Lynx
Yay finally I post something XD And something traditional too! Been exactly one year (creepy) since I made a full watercolor traditional drawing with background (Forest's Edge) and I thought it was time for another haha. Watercolors and ink again, this time I kinda know how to use them more XD (even if I still am a noob and kinda suck ) (Maybe this time I will make another one without going several months, that way I don't have to re-learn how to use watercolors again and again )Also a Lynx from my setting, I don't draw many of those I like how he looks here XD I hope you like it as well! Let me know what you think! ^^
Eli'Maar
http://titusw.deviantart.com/art/Eli-maar-668437846
Cheet Wants To Play
http://titusw.deviantart.com/art/Cheet-Wants-To-Play-665908656
Chander (for Chello-Chellos)
http://titusw.deviantart.com/art/Chander-662609926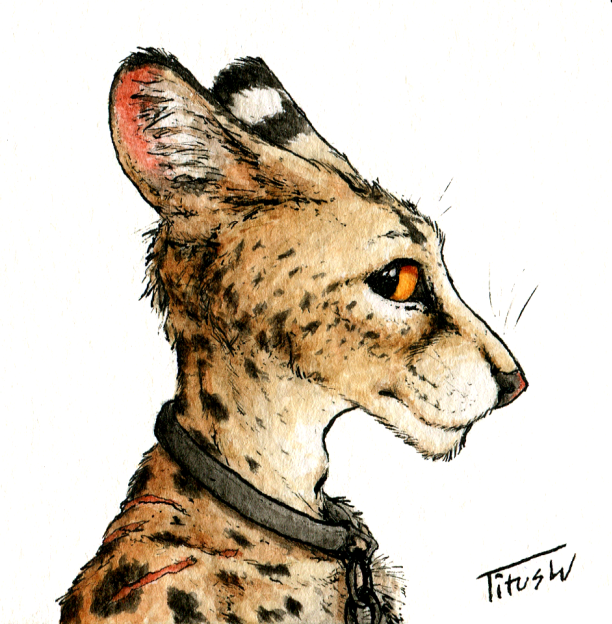 Nuri Portrait
http://titusw.deviantart.com/art/Nuri-Portrait-661952150
Dynaisajia (for The-fox-of-wonders)
http://titusw.deviantart.com/art/Dynaisajia-661641561
Pa Told Me
http://titusw.deviantart.com/art/Pa-told-me-659201520
Aravi (for KingCoin)
http://titusw.deviantart.com/art/Aravi-658913054
Lue'maar the Decimator
http://titusw.deviantart.com/art/Lue-maar-the-Decimator-643233812
Serval Portrait
http://titusw.deviantart.com/art/Serval-Portrait-623063990
Lue'Maar The Proud
http://titusw.deviantart.com/art/Lue-maar-the-Proud-613829508
Paladin Ti'maar
http://titusw.deviantart.com/art/Paladin-Ti-maar-611313356
Cat Kisses
http://titusw.deviantart.com/art/Cat-Kisses-609853921
Character Concept #4 (Ro'Dal)
http://titusw.deviantart.com/art/Character-Concept-4-Ro-dal-605943598
The Paladin
http://titusw.deviantart.com/art/The-Paladin-601881428
Afternoon
http://titusw.deviantart.com/art/Afternoon-600556903
Character Concept #3 (Serval Hunter)
http://titusw.deviantart.com/art/Character-Concept-3-Serval-Hunter-596644115
Character Concept #2 (Riya)
http://titusw.deviantart.com/art/Character-Concept-2-Riya-584667721
Character Concept #1 (Ti'maar)
http://titusw.deviantart.com/art/Character-Concept-1-Ti-maar-582480389
Cheetah Warrior
http://titusw.deviantart.com/art/Cheetah-Warrior-556482308
Birthday Cake (Gift)- For 0laffson on DA
http://titusw.deviantart.com/art/Birthday-Cake-Gift-546934015
Young Hunter
http://titusw.deviantart.com/art/Young-Hunter-546154790
Desert Leopard
http://titusw.deviantart.com/art/Desert-Leopard-543365146
1
2
3
4
5
6
7
8
9
10
11
12
13
14
15
16
17
18
19
20
21
22
23
24
25
26
27
28
29
30
31
32
33
34
35
36
37
38
39
40
41
42
43
44
45
46
47
48
49
50
51
52
53
54
55
56
57
58
59
60
61
62
63
64
65
·
·
·
·
·
·
·
·
·
·
·
·
·
·
·
·
·
·
·
·
·
·
·
·
·
·
·
·
·
·
·
·
·
·
·
·
·
·
·
·
·
·
·
·
·
·
·
·
·
·
·
·
·
·
·
·
·
·
·
·
·
·
·
·
·